YOUTH/CHILDREN'S MINISTRY
LEARNING THROUGH DIGITAL LITERACY





CHILDREN'S MINISTRY (AGES 5-10)

Love, Joy, Peace, Patience, Kindness, Goodness, Faithfulness, Gentleness, and Self-Control


THE GREATEST OF THESE IS LOVE




Children's Ministry is held the first and third Sundays for children the ages of 5 - 10 years of age. Biblical teachings are primarily focused on the Fruits of the Spirit. We believe the Fruits of the Spirit will provide the children with a solid foundation on how to treat others.




Children are also provided an environment to enhance and improve their reading skills through the use of technological devices (i.e. iPAD, tablets, etc). Reading material is sometimes extracted and printed from Reading A-Z based on subjects that interest the children and are on their level of understanding.



YOUTH MINISTRY (AGES 11 - 19)

ONE SIZE DOESN'T FIT ALL




WEB-BASED DISCUSSIONS

The Tabernacle Youth Ministry also uses technology and digital literacy in their learning experiences.





Use of social media such as YouTube, Instagram, text messaging, online meetings, and apps are used as teaching aids and assist the youth in staying connected and organized.




The youth believe there are various modalities of learning that are addressed in both Children's Ministry and Youth Ministry. We know that one size does not fit all and we accept amazing process of experiencing God through various mediums that broadens our understanding of who God is and what God is calling to be.

BUILDING COMMUNITY

The Tabernacle Youth are also involved in a lot of community-based projects which gives them a chance to exercise their faith and understanding of God in many ways. Not only do they talk about what community is but what is may look like in action.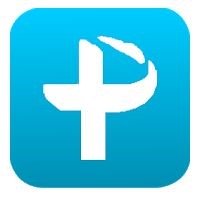 Creating Your Own Prayer Warrior Teams
-Invite your friends to pray for your specific request and each other's requests.
Sharing Prayer With Friends
-Your prayers are not publicly seen by anybody but your own community.
Interact
-You and your friends can interact through adding and commenting each other's prayer requests.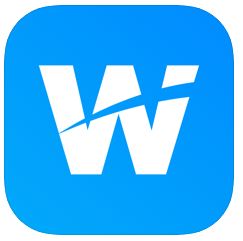 SAVE
ORGANIZE
SHARE
CONTENT FROM ACROSS THE WEB
Bookmark Anything
-Save your favorite content from across the web. Articles, videos, blogs, tweets, songs and more – bookmark anything you find online in two clicks.
Organize and Curate
-Arrange your bookmarks into stunning collections. Add images, text and organize however you like to build stories from your content.